Staff in Maybole Ambulance Station
We still maintain the same number of staff in Maybole;
Which has now combined with the staff at Dalmellington who work from home addresses.
Dalmellington Staff
Three Technicians

Two Paramedics
Maybole Team Leader is Willie Boyce &nbsp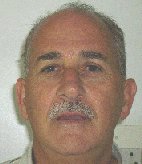 &nbspAmbulance Technician, who has been the team leader since the station opened in 1995. Willie is married with 2 daughters and a son. Born and bred in Maybole Wullies hobbies are D.I.Y. and running the local branch of the Cubs.
Archie Cuthbertson &nbsp

&nbsp &nbsp has also been stationed at Maybole since it opened, a Paramedic, Archie's hobbies also include D.I.Y. [some say he just won't part with the money to pay anyone else] cycling walking, reading and computer oriented dabbling.&nbsp Archie is the Preceptor covering Maybole and Dalmellington. He's married with two daughters and a son.
Keith McGregor&nbsp

&nbsp Full image here &nbsp is a Paramedic and has been based in Maybole for many years now, married with two sons Keith's hobbies include cycling walking caravaning and restoring cars whether old or vintage, and converting vans into motorhomes.
Martin McCormick &nbsp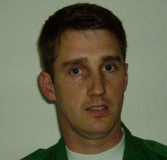 &nbsp has also been with us for many years and is a qualified Paramedic. Martin is a time served joiner and is always doing work about his new home where he and his wife moved several years ago. Martin and his wife have a daughter and a son.
Mark Connolly&nbsp

&nbsp Full Pic here &nbsphas also been with us since the start, being one of our auxillary drivers over the first few years. Mark qualified as a Technician some time ago now and is presently studying for Paramedic pre-entry. Married with a son and daughter Mark is also Maybole born and bred, who's hobbies are Gardening and can turn his hand to D.I.Y. when needs must.
David Girvan &nbsp

&nbsp has been based at the health centre in Maybole as day hospital driver since the centre opened and, as he keeps telling anyone who will listen to him, he will retire some time next year [2006] to his apartment in Turkey with his wife, and is intending to start a project, teaching lifesaving i.e. heart start to the locals when he's out there.
Donna McDowall joined us about three years ago as a day hospital driver working alongside Davie Girvan and was to take up the post of auxillary driver [nights] after Roy Auld left the service due to ill health, unfortunately Donna has been unable due to circumstances to take up the auxillary driver post.
Dalmellington staff to follow;